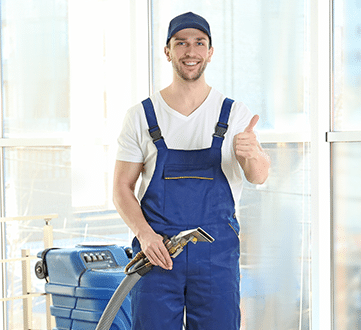 Carpet Cleaning Aperfield
Witnessing your carpet's downfall is nothing short of frustrating, especially when you spent time, money and effort picking out the perfect carpet for your home or business. While it's difficult to keep dirt at bay, our carpet cleaning Aperfield technicians ensure that every carpet can stay as clean and beautiful as possible.
At Carpet Cleaning London we firmly believe that no carpet should have to suffer from the visual effects of daily wear and tear. While it's inevitable your carpet will get dirty over time, especially if it gets a lot of use, there's no need for it to languish in a sorry state.
Regular cleaning maintenance from our carpet cleaners in Aperfield will keep your carpet looking in ship-shape order for a long time. This is great news if you want your carpet to make a good impression to visitors to your space, but it may also be beneficial from a health perspective. By allowing us to remove bacteria, germs and allergens from your carpet, there won't be anything nasty lurking within it that could undermine the health of you or those that use your carpet.
Keeping your carpet clean, courtesy of our expert carpet cleaning services, could even help to extend the life of your carpet. This is because we use powerful, industrial strength cleaning machines that extract every particle from your carpet, before some of these contaminants have the chance to do lasting damage to its colours or thread quality.
As well as offering regular maintenance services to keep grime at bay, you can also count on us to come to the rescue when your carpet needs some urgent or specific cleaning attention. In particular, it can be devastating to see a red wine spillage or a food stain on a brand new cream-coloured carpet, but before you descend into panic mode, give us a call. We are used to dealing with such emergencies and can readily remove stains from carpets with the aid of our highly dependable cleaning treatments.
Additionally, if your carpet is the source of unpleasant smells that you can't seem to shake off, contact our carpet cleaning Aperfield team. When our highly effective deodorising solutions are put into good use, you can feel confident that your carpet will exude a much pleasanter aroma.
With our superior skills and high standards, as well as affordable rates, Carpet Cleaning London ticks every box.