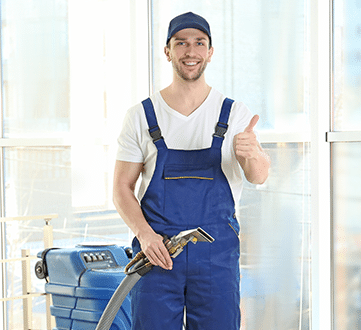 Carpet Cleaning Furzedown
Whether odours are letting your carpet down, or if stains have taken hold, you can count on our carpet cleaning Furzedown experts to tackle these, and other carpet cleaning dilemmas, with ease.
There's nothing we don't know about restoring aesthetics to carpets at Carpet Cleaning London, so if your carpet could do with a smarten up, and you're looking for the best services around, we fit the bill perfectly.
In fact, at our carpet cleaners in Furzedown, we do much more than just get your carpets clean. We consistently exceed the expectations of our customers in the process. We achieve this by having high standards of cleaning that we never compromise on, and always use these standards as a benchmark with every clean. If we're not satisfied at any stage, we'll go the extra mile until our superior levels of cleaning standards have been met.
The equipment used to clean carpets has a big role to play in how clean they'll look afterwards, and so, with this in mind, you'll be pleased to discover that only the highest quality machines make it into our product portfolio. In fact, the machines we use for cleaning are highly esteemed and come with the latest features that ensure the cleaning process is efficient, reliable and fast.
Dirt and debris stand no chance once our machines get to work, where they'll be extracted from every inch of your carpet. Even ingrained dirt that has embedded itself deep within a carpet's fibres can be loosened and removed with the aid of our trusty machines.
To tackle carpet problems such as stains, odours or dust mites, our highly skilled carpet cleaning technicians also have a range of treatments to hand that work wonders on these areas. Even hard-to-remove spillage marks in carpets can be shifted thanks to our expert care and attention.
After we've finished cleaning and the standards of cleaning have passed our seal of approval, you'll instantly notice a huge difference. Where colours and patterns may previously have appeared faded, after our cleaning treatment, they'll burst through the carpet once again. Your carpet's texture will appear lifted and more pleasurable to walk on, while any festering odours will be replaced by a fresher fragrance.
Whether you need carpets cleaning at home or at work, you'll find our carpet cleaning Furzedown business offers great value for money, so why not call to obtain a no obligation quote?