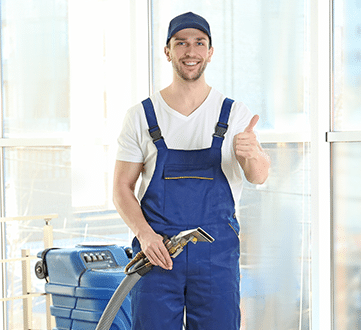 Carpet Cleaning Rosehill
A dirty carpet not only drags your space down, but it might a source of health-harming allergens. Why allow this to happen when our carpet cleaning Rosehill team can put things right?
We are highly experienced carpet cleaners at Carpet Cleaning London, where we revitalise the appearance of even the most weary-looking carpets. Carpets that come under our care are given a new lease of life thanks to our skills and expertise, where they become free from dirt, stains, odours and dust mites.
To achieve our highly ambitious cleaning standards we clean using state-of-the-art machines that extract dirt from every four corners of your carpet. But before we even do that, we give it a thorough inspection first so that we can get to know its unique fibres and hygiene needs prior to cleaning.
Once we get to work, carpet contaminants won't know what has hit them. Our trusty carpet cleaning machines can even loosen embedded particles that have worked their way deep into a carpet, extracting them before they do any permanent damage.
Our carpet cleaners in Rosehill boast bags of industry experience, and we also come fully certified. This means that whatever kind of carpet you need cleaning, we have the nous to know just what it needs.
Whether you need carpets smartening up in a home environment, at work or in any public building, our carpet cleaning Rosehill technicians are fully equipped and able to complete this task.
By setting our cleaning standards exceptionally high your carpet's cleanliness and hygiene stands to benefit enormously. Customers also give our services the thumbs up when they see just what we can do for carpets, where our technicians will readily go the extra mile to ensure carpets are cleaned to their ultimate potential.
Where treatments are used to remove stains, odours or dust mites, for example, we always prioritise the use of cleaning solutions that do the job properly but don't cause any harm to the fibres or colours in your carpet. Our products are kind and caring, and don't come loaded with toxic ingredients, which is good news for your carpet and anyone who comes into contact with it.
Whether your carpet could do with a gentle freshen up or more intensive cleaning treatments, our friendly and obliging staff are ready and waiting to discuss your needs further. Contact us today for an affordable quote, and to book your appointment.