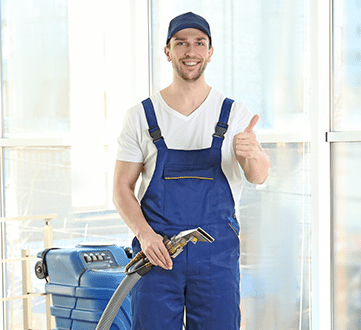 Carpet Cleaning St James's
What's not to love about owning a carpet? It's a great choice of flooring offering superb versatility when it comes to colours and styles. Plus, when the temperature drops, a carpet adds cosy and inviting warmth underfoot. While a carpet can claim to tick all the right boxes as an all-round good flooring choice, keeping it spotless is another matter. Carpets easily get dirty and stains can be hard to remove, but don't let that put you off owning one. Our carpet cleaning St James's technicians are here to help.
At Carpet Cleaning London, we're big fans of carpets, and while we appreciate their many virtues, we also understand that their appearance can easily suffer over time. However, we're in business to give carpets the love, care and cleaning attention they deserve, so that dirt doesn't have to take hold.
Getting a carpet totally clean demands professional help, as it's a fairly complex task requiring machines that can sniff out particles deep within a carpet's fibres. At our carpet cleaners in St James's, we use cutting-edge technology to remove dirt-inducing substances from carpets, where they can clean, wash and dry carpets in an efficient and timely fashion.
Our highly trained and industry certified carpet cleaning technicians also know plenty when it comes to ridding your carpet from stains, blotches and other unwanted marks. These are hard to remove yourself, with shop-bought cleaning products frequently unable to get the job done properly. In some cases, they make matters worse by leaving residues in your carpet that could build up and damage it.
Instead, when unsightly stains and eyesore marks strike, allow our carpet cleaning St James's crew to tackle them with efficiency. We use powerful spot treatment products that have gained a trusted reputation in the industry – and the good news is that they won't leave any residues or chemical smells in your carpet.
After Carpet Cleaning London has worked its magic on your carpet, you'll be amazed at the results. We consistently surpass customer satisfaction levels, where we frequently hear comments such as how clean and fresh carpets now look, and how much more appealing the smell is!
As a versatile carpet cleaning company, we come out to clean carpets in a wide range of settings in the St James's area, so if you need carpets cleaning at home or at work, give us a call. Our prices are highly affordable.