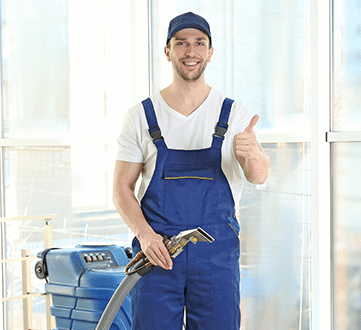 Carpet Cleaning Waterloo
A carpet is typically a major investment for a space, where you'll hope to enjoy it for a long time to come. To ensure this happens, our carpet cleaning Waterloo experts can keep it looking in beautiful condition.
A clean and hygienic carpet is less likely to succumb to dirt particles that can cause its demise, affecting a carpet's colour and even resulting in threadbare patches. Much of the damage that takes place within a carpet happens deep within its pile, where contaminants lurk and are avoided even when the vacuum cleaner comes out to play.
At Carpet Cleaning London, we use industrial strength carpet cleaning machines that are able to reach these deep-down contaminants with ease. By loosening them from your carpet and extracting them, your carpet stands a better chance of long-term survival.
At our carpet cleaners in Waterloo, we also make use of an assortment of cleaning solutions that aim to keep carpets in good condition for as long as possible. These tackle specific problems that carpets have to face on a day-to-day basis, such as the acquisition of stains, dust mites or festering odours.
The cleaning treatments we use are chosen for their impeccable results, but we also favour products that prioritise your carpet's care, without exposing it to toxic ingredients. This means your carpet can be cleaned as safely and appropriately as possible, and you can enjoy its presence after cleaning, without the worry of being exposed to any nasty residues.
Additionally, what makes our carpet cleaning Waterloo business stand out from the crowd is the fact that we come armed with ample skills and experience. Our technicians are fully certified and insured, having the capabilities to clean a wide variety of carpet styles and their associated problems.
By setting our cleaning standards really high, this is great news for carpets, and their owners. Even when we give customers an idea of what level of cleaning they can expect for their carpet, we consistently exceed expectations. No wonder then, that many first-time customers choose Carpet Cleaning London again when their carpet needs some attention.
Whether you need carpets cleaning at home or at work, you can be assured that we'll make the right impression to anyone who sees your carpet after we've finished with it. See what we can achieve for yourself – contact us today to discuss your carpet's cleaning requirements.