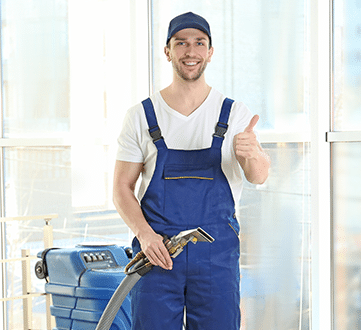 Carpet Cleaning West Brompton
Many people assume that owning a pet and having carpets is not a happy partnership, but this needn't be the case. While pets can easily leave muddy marks and unpleasant smells in carpets, our carpet cleaning West Brompton services are adept at removing them with ease.
Carpet Cleaning London is all geared up to restoring health, hygiene and good looks to carpets frequented by pets. But our carpet cleaners in West Brompton also do a sterling job at cleaning carpets, no matter who uses them.
In particular, if your carpet is located in a high traffic area, such as a hallway at home or reception area at work, it can get dirty very quickly, thanks to the daily trampling of feet from outdoors. Over time, well-used carpets can fast become well-worn, where their appearance will readily take a tumble.
However, our carpet cleaning West Brompton business is primed to tackle even the most frequently-used carpets, helping to make them look beautiful again.
We achieve this by using state-of-the-art cleaning machines and equipment that are robust and reliable at removing pollutants from carpets – think dust, dirt, mud, debris, germs and bacteria.
Our carpet cleaning services also include the removal of allergy-triggering dust mites and a wide variety of stains and spillage marks.
Over time, carpets can also lose their fresh smell and may be left ponging of stale aromas, such as from pets or food and drink spillages. Worry not, however, as our highly effective deodorising solutions are just the job for banishing unsavoury stenches from carpets, and replacing them with a much more appealing aroma.
When you choose Carpet Cleaning London to restore your carpet to its former beautiful self, it's also reassuring to know that you get a great service to boot. Our highly skilled and fully trained carpet cleaning technicians possess the know-how to clean any style of carpet, and will talk you through the process so that you know exactly what to expect.
We also offer a convenient service, whether you need a single carpet cleaning at work or every carpet cleaning from top to bottom at home. Our friendly and polite staff will discuss your carpet's cleaning needs when arranging an appointment, and will happily answer any questions that you may have.
Our carpet cleaning services are also kind on the wallet, allowing you to enjoy exceptional levels of quality cleaning at a great price. Call now.