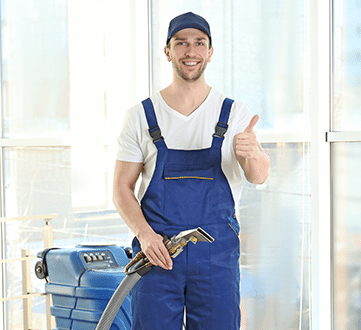 Carpet Cleaning Whyteleafe
If you've forgotten what the colours or patterns once looked like in your carpet, now is the time to reawaken them and bring them to the fore again. Allow our expert carpet cleaning Whyteleafe technicians to make this happen.
At Carpet Cleaning London it's our job to restore colours to carpets, so if yours have been hidden under layers of dirt that have accumulated over time, we can bring them back to life.
Getting rid of dirt and other contaminants from carpets is our goal at our carpet cleaners in Whyteleafe, where we do a pretty fantastic job of it. Our customers rave about our services, eagerly recommending us to others. In particular, if you're a first-time customer, there's a high chance you'll be keen to use us again next time your carpet needs its appearance revitalising.
To get carpets to a flawless condition, we start by setting our cleaning standards really high. At no point do we ever falter on these standards, whether we clean one carpet in a residential dwelling or several in a busy office.
Maintaining our stringent cleaning standards is made possible by the fact that we use ultra-modern cleaning equipment that boasts all the latest, sought-after features. Our machines do a cracking job of removing dirt from carpets, leaving no part of it untouched. Even dirt particles that have been worn into the carpet can be loosened and removed by our determined technicians.
To restore total hygiene and cleanliness to carpets, we also use highly dependable cleaning solutions at our carpet cleaning Whyteleafe business. These products are renowned for shifting stains and odours from carpets, as well as allergens such as dust mites. So impressive are our cleaning results that customers can't believe that we haven't swapped their old carpet for a new one!
Despite the reliability of the cleaning solutions we use, it's reassuring to know that they don't come at a cost to your carpet's care and safety. In fact, we prioritise the use of kind and gentle, non-toxic treatments that are also eco-friendly. This has the added bonus that you don't need to worry about being exposed to any harmful residues after we've finished cleaning your carpet.
Whatever kind of carpet you need cleaning, the skills and expertise of our carpet cleaning technicians ensures we'll know just how to clean it. Even better, we offer great value for money.